Often searches can reveal a large number of results that may not all be relevant to you. Once results are loaded the Refine my results panel will allow you to narrow your search using filters.
By default, Search populates results of articles available in full text. If you want the results to include articles the Library may only have in print or those not available through Monash, click the first filter Include records with no full text online.
If selecting one filter, click on the name of the filter. The page will refresh, limiting the results to the filter chosen.
If you need to include multiple filers, click on the checkboxes on the left of the filters and click APPLY FILTERS.
To exclude a filter, hover over the name and click the exclude icon that appears on its right.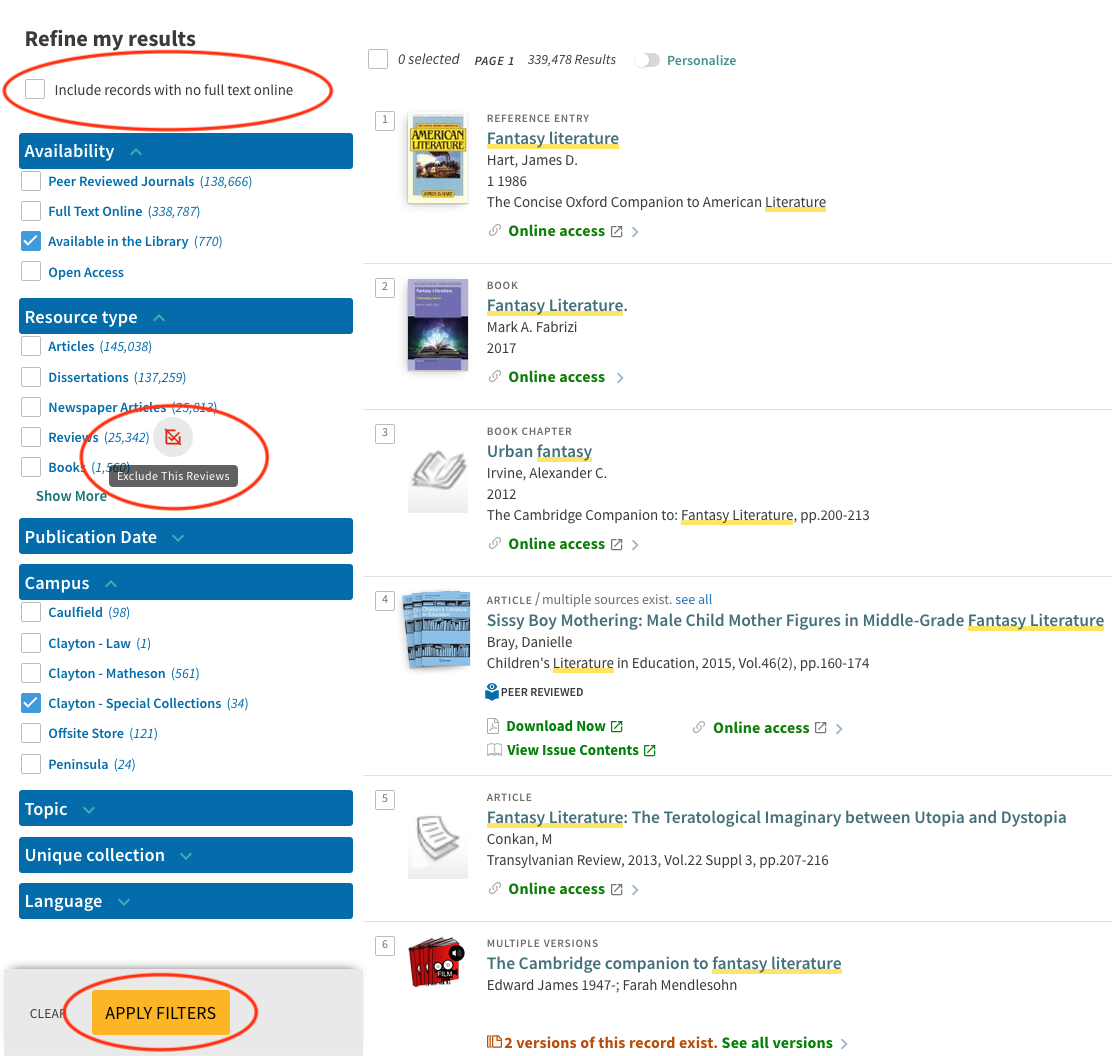 You will see active filters along the top of the Refine my results panel. You can remove these and allow those filters to reset by clicking the X to the right.
You can also lock filters in place so it will be included in all searchers in the session. Hover over the active filter and click the lock symbol on the left.